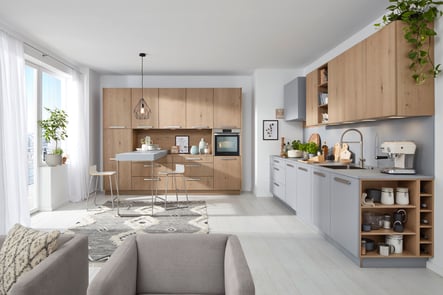 "Being skeptical about digital marketing, to begin with, we put our faith in Nexa to prove to us that it would indeed benefit our brand and business growth. It didn't take long for Nexa to astound us with their level of expertise and knowledge about digital technologies and marketing tactics that resulted in a whopping of our ROI! We are highly satisfied with their work, they have helped and supported us in understanding how to run all our digital campaigns at the right time in order to achieve the best results across all multiple countries and different markets. They have become more than an agency to us but a real partner. We are now thoroughly convinced that digital marketing adds massive value to our business, and with Nexa as our business growth partner, we will never look back. The understanding they have about our brand and audience, coupled with their attention to detail is what we were looking for. We consider Nexa to be valuable business partners from whom we will continue to seek business growth strategies as long as we prosper together."
About Nolte
Nolte Küchen is a leading manufacturer of fully fitted German-quality kitchens. Exporting to over 60 countries worldwide, the Nolte brand is highly acclaimed and has showrooms within 30 countries around the world.
Challenges
While Nolte Küchen is a well-known brand globally, they didn't have a digital presence in the MENA region. Previously implementing traditional marketing and relying heavily on showroom visits, they experienced dramatically reduced footfall, leads, and sales, due to impacts related to the pandemic.
Objectives
The main goal of the campaign was to generate Marketing Qualified Leads (MQLs) and sales prospects. Our objectives included:
Building the Nolte brand in the MENA region
Increasing customer reach and improving the online customer experience during the pandemic
Increasing showroom visits once lockdowns and restrictions were lifted
Growing Nolte's social media followers
Solutions
We created local social media accounts for Nolte and a HubSpot website landing page with lead generation to create brand awareness, lead generation, and a digital presence in the region.
Nexa worked on aggressive integrated digital marketing campaigns. We targeted audiences across the GCC for maximum reach and optimum results. The ultimate goal was to drive traffic to dedicated and integrated HubSpot landing pages where leads were attracted into the funnel for further nurturing and engagement techniques resulting in sales conversions.
Nexa's strategy combined Flow Theory (a psychological construct that helps to link online consumer behavior with customer experiences) and Zero Moment of Truth (ZMOT), which relates to the way consumers search for information online and make decisions about brands before making a purchase. These theories informed the creation of:
a strong, personalized, and unified brand story;
striking visual imagery and compelling content;
lead generation forms integrated with HubSpot tracking;
ongoing engagement efforts;
easy-to-access and pervasive lines of communication across all digital platforms.



Our strategy included:
Branding: Sharing a brand story to showcase why Nolte is the superior choice when it comes to quality, aesthetics, durability, and flexibility.
Visual and Content: Creating striking images of the product and brand tailored to specific audiences to drive product education and overall brand awareness.
Lead generation: Dedicated landing pages per region created specifically for lead generation, with custom messaging, offers, and calls to action for niche targeting. HubSpot integration enabled the client to identify captured leads and engage with them based on lead scores. It also aligned sales and marketing teams.
Communication: Online communication with dedicated sales agents to ensure exceptional customer experiences.
Implementing a full content strategy and digital roadmap focused on long-term objectives and increasing sales with free online consultations and virtual showrooms.
Launching branded social media channels in key regions, as well as Google Maps integration, with a focus on showroom visitors' needs.
Once showrooms could open again, the strategy shifted towards increasing showroom foot traffic through campaigns that incentivized customers to visit.
Onboarding Nolte Middle East onto the HubSpot marketing and CRM platform. This involved:
1. Defining the sales funnel - deep-dive sales session
2. Building automation to automate manual workflows, lead assignment, lead rotation, escalation
3. Creating workflows to send reminders for inactive deals
4. Creating email notifications for end-users who will receive meeting confirmations and reminders for appointments
5. Connecting all marketing touchpoints such as social media campaigns, email marketing, landing page forms
6. Data segmentation for personalized marketing
7. Building dashboards to report on marketing and sales KPIs
Integrating lead generation techniques along with sales tools such as Google My Business profile and search ads, as well as technology such as WhatsApp to empower sales agents to engage with prospects more efficiently and to make the customer experience more enjoyable, accessible and convenient.
Generating ideas, refining strategies, and campaigns, and growing a marketing partnership with the client through weekly brainstorming calls on Zoom.
Implementing a B2B portal for Nolte Partners in the region to access business development support, finance, and administrative support, and marketing and brand documentation. This portal helped Partners generate leads, raise brand awareness and improve digital campaigns.
Results
The following results in numbers were achieved:
Spend: AED 677,983.0
Number of impressions: 114,445,044
Number of clicks: 377,043
Marketing Qualified Leads generated: 5,235
Number of WhatsApp leads/messages: 2,797
Kitchens sold attributed to campaigns: 980
Estimated revenue (based on the approximate average of each kitchen sale being 15,000 EUROS): AED 62,684,272
ROI: 9,145.70%
Nolte Middle East Instagram followers increased from 0 to 7,566
Nolte Middle East Facebook followers increased from 0 to 9,791 followers
The brand video we produced has garnered 4,445,609 impressions, 280,303 engagements, and 9,940 clicks across all platforms in promoted countries.
We helped to generate footfall to flagship showrooms.
The agreed-upon objectives were achieved and exceeded, with multiple audiences being targeted across the various regions. Nolte considers Nexa as a valued business partner rather than a supplier of services. The Nolte brand has grown extensively in the region as the go-to quality kitchen brand, with massively increased sales, brand awareness, and a proven return on investment. The success of this partnership has also enabled Nexa to support the digital marketing efforts of 10 Nolte distributors across various countries, particularly within the UAE and KSA regions.
Nolte experienced significant improvements in the number of marketing qualified leads attained and kitchens sold due to the content produced, campaigns actioned and digital strategies implemented. Improved brand awareness and showroom footfall complemented these stats and led to an impressive ROI for the client. Nolte is now thoroughly convinced of the value that an integrated digital marketing campaign can bring.
Got a question?
Talk to a DXG team member today.