by Alexandra Radulescu - Marketing & Communication Manager at Markentive
Sep 25, 2022
HubSpot has launched its new offer dedicated to Customer Service a few months ago and is now positioned as a leader in the field.

Several new features are now available or will soon be, with the aim of putting the customer back at the heart of the operations. The HubSpot CRM platform therefore constantly focuses on streamlining processes and simplifying communication.


The goals of the HubSpot Customer Service Platform
Customer service is an extremely important subject for any fast-growing company, so it was only natural that HubSpot added the Service Hub Brick to its offer in 2018 to manage customer relations effectively.

Even though the customer service offer has existed for 3 years, it was completely reviewed and relaunched in March 2022.

HubSpot realized that companies were often using a complicated mix of systems and technologies that sometimes made the job of customer representatives difficult.

Their motto is to put the Customer back at the heart of its CRM strategy, by transforming "Customer Relationship Management" into "Customer Relationship Magic".

HubSpot wants to prioritize the customer experience, thanks to a simple and connected platform that provides tailor-made service and support and responds in the best way to the needs of customers and prospects.




What features does the Service Hub offer?
Successful customer service is based on three main pillars, which form the basis of HubSpot's Service offering:
The centralization of requests (Help Desk)
Omnichannel
Automation.
Now let's take a closer look at how HubSpot addresses the need for customer service centralization, omnichannel, and request and response automation.
The Help Desk allows to centralize and efficiently process requests

The helpdesk is the tool that allows customer service representatives to track customer and prospect inquiries in a unified workspace.

The goal of this tool is to have an organized team, which can manage tickets, prioritize them and assign tasks.

Tickets are logged, organized and tracked in a central dashboard accessible to the entire Customer Service team (you can also set up certain restrictions if you have specialized and separate teams) so that all agents can be aligned with the status of requests, their context and next steps for resolving issues.

The shared Inbox is the flagship feature of the Helpdesk because it allows all requests to be received on the same shared mailbox and to connect the emails of customer representatives. Thus, in the event of the absence of a colleague, for example, there will always be someone to deal with an incoming request thanks to the history of the relationship recorded in the CRM.


The Service Hub makes it possible to receive and resolve requests through many channels

Omnichannel is increasingly present in customer service trends and the number of channels to contact customer support is constantly increasing.

The Service Hub offers to centralize all of your communication channels through which your customers can contact you : Facebook Messenger, chatbots, live chats, contact form, etc.


Optimized customer service management thanks to unified data in the CRM and automations

The fact that the Service Hub is directly connected to the HubSpot CRM and allows the implementation of automations based on data and customer behavior brings enormous added value to support teams as well as to sales and marketing teams.

In addition to having a centralized view of all customer data this will make it possible to prioritize the allocation of tickets, to automatically launch feedback surveys when a ticket is resolved or even to add a certain type of client to a particular nurturing workflow.

The data collected via these different hubs will allow you to approach your prospects in a more relevant way and engage them on topics with high added value. But also provide quality service, upsell more easily and retain existing customers more effectively.

The new Service Hub features for an enhanced customer experience

Highly anticipated by the hubspotter community, these features aim to provide an even more fluid and flexible service, thus improving the lives of customer service managers and end users.






All types of Service Hub plans

A new mobile version of the Inbox

The conversations inbox has been completely redesigned for HubSpot's iOS mobile app. The goal is to enable teams to stay productive at all times, even on the go. The main updates are:
A new, more intuitive design, with the possibility of carrying out more actions directly via the app;
Enhanced collaboration tools that make it easy to mention collaborators, comment on actions, and forward emails quickly;
Detection of agent collision (several representatives working on the same ticket at the same time) and visibility of active visitors;
Efficiency-enhancing tools, such as adding snippets and knowledge base articles;
Better integration with the mobile version of the CRM, which allows you to associate contacts with conversations.


The ability to easily switch between channels


Channel switching allows customer service representatives who use the inbox to respond to customer inquiries by switching from chat flows or Facebook Messenger to email while maintaining a single thread of discussion.

This allows agents and customers to keep all chat history in one place, without creating separate tickets for each channel used.

A big plus for their experience on the platform!


Service Hub: Professional and Enterprise
A customer portal for more autonomy

The portal allows customers to have more visibility on their exchanges with the support of a company, as they can track the status of their tickets, which promotes transparency and trust in your support team.

This feature also allows you to create a portal with a design that matches your brand image, with your colors, your logo and your favicons. All this without the help of a designer or developer.


Custom inbox views
To allow customer support agents to focus their energy on the topics that matter to them, HubSpot Services now offers the ability to create custom views of the shared inbox.

This feature allows you to:
Create views based on ticket and conversation properties (main topic, status, etc.),
use "and/or" type options to filter the elements displayed in even more detail.

These views can of course be displayed, modified and deleted, depending on the rights of the agents.


Collect customer feedback after a chat conversation


Customer feedback is fundamental to better understand your interlocutors and to improve your processes. Previously you could use survey tools that generated automated emails based on certain criteria. Today the satisfaction survey is available directly at the end of a conversation in the chat window.

It is now possible to:
configure automatic feedback captures at the end of chat conversations
have a centralized but also individual view of feedback via chat
trigger automatic actions based on the feedback received, or contact the customer directly.


Send personalized surveys

Previously we spoke about customer feedback, and there is more good news around this topic - Service Hub's survey creation tools have gotten a makeover.
In addition to the standard Feedback Surveys (CES, CSAT and NPS) you can now create a custom survey from scratch to get the most relevant insights into your customers' experience.

You will be able to customize your survey template, personalize your questions according to your business needs and send them via email or by sharing a link.


Align your teams and customers with SLAs


The Service Level Agreement is considered as a contract between the company and its customer on the expected level of service. In the case of customer service, it is the company's commitment to respond within a certain time, for example.

It is now possible to define SLAs for the shared box on HubSpot and analyze results with detailed reports. This tool will be enriched over time, so don't hesitate to submit your ideas in the HubSpot forums.

The first version of the SLAs is composed of these features:
Working hours: define the hours worked by customer service agents
First response time
Average time to close a ticket
Reporting
Automation.


New reporting options : Service Analytics


With new out-of-the-box reports dedicated to customer service performance, you can uncover trends and key insights into how your service is performing.
This will allow you to unblock situations more quickly and solve your customers' problems more efficiently.

Here are some of the metrics you will be able to measure:
after contact survey results
average ticket response time
overall support volume.
with a new report to measure ticket duration in the pipeline.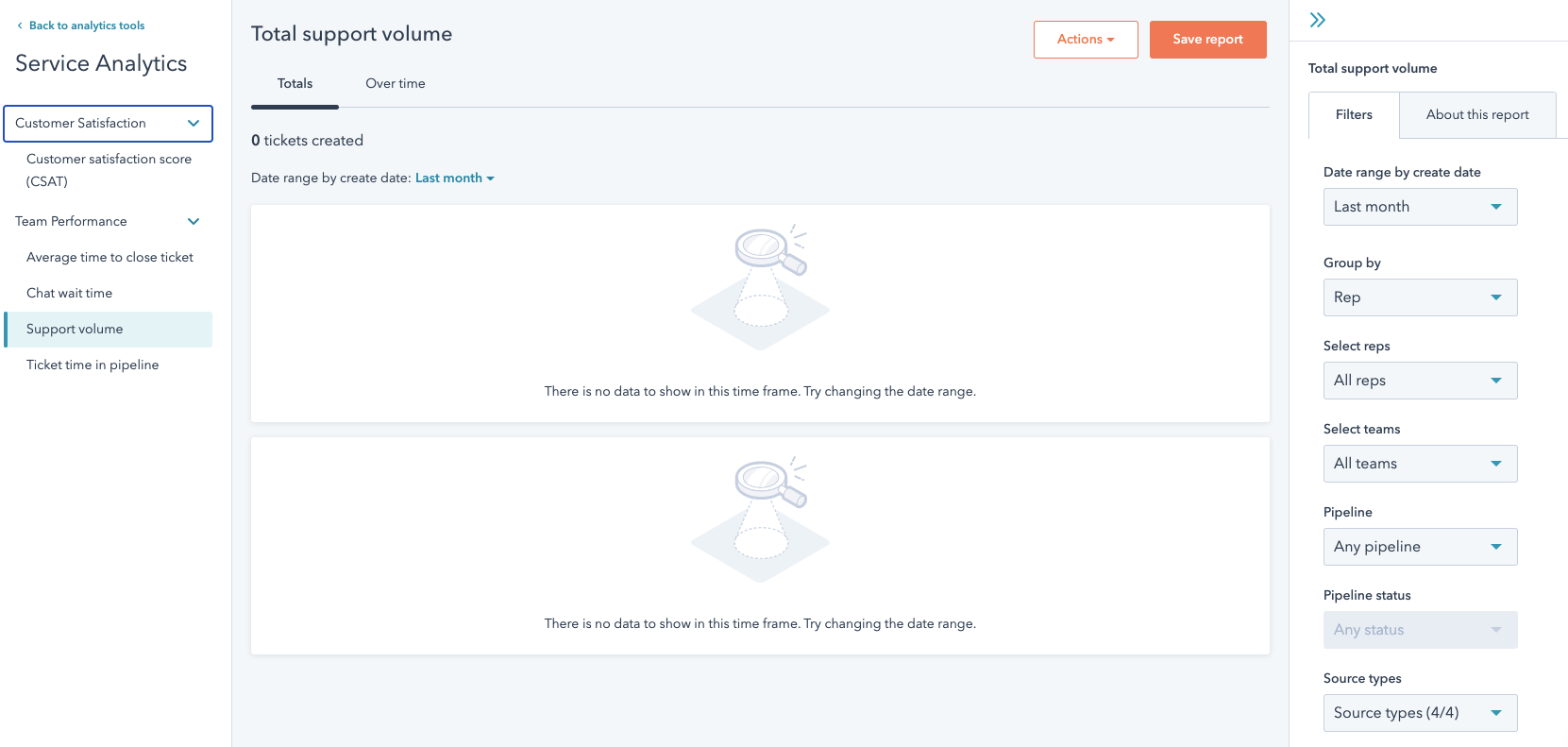 Inbound Calling
This feature is available from the Starter plan and it allows users to receive calls in HubSpot, while also supporting the help desk features. It will greatly simplify the daily life of customer representatives!

Here is what will be included in this first version:
administrators will be able to buy phone numbers from the call settings and assign the numbers to users with a paid Service or Sales seat
paid users will be able to receive incoming calls on their personal devices and make calls in HubSpot
calls received on a number purchased on HubSpot will be automatically logged in the CRM and can be used for reporting, automation, etc.
Feature still in BETA
Conversation APIs
HubSpot's Conversations tool enables real-time, omni-channel conversations. In order to adapt the tool to your growth, HubSpot has launched a suite of high value-added APIs! They will:
facilitate the collection of information on customer communications and publish new comments and messages from the outside (not in HubSpot)
integrate new channels into HubSpot
implement complex routing logics
develop bots and automations
make bulk changes to ticket/task assignments during migrations or team restructurings
Many new features have also been released recently at INBOUND 2022, so stay tuned for a complete article on that!
The new Service Hub has a new pricing
All these new features and developments have a price, of course! The Professional plan for Service Hub increased from $400 USD/month to $500 USD/month on May 2, 2022. This new price reflects the added value provided to customers.
As a reminder, HubSpot's Service Hub platform is one of the world leaders in its category and is regularly rewarded thanks to the many positive reviews on G2 and SoftwareReviews.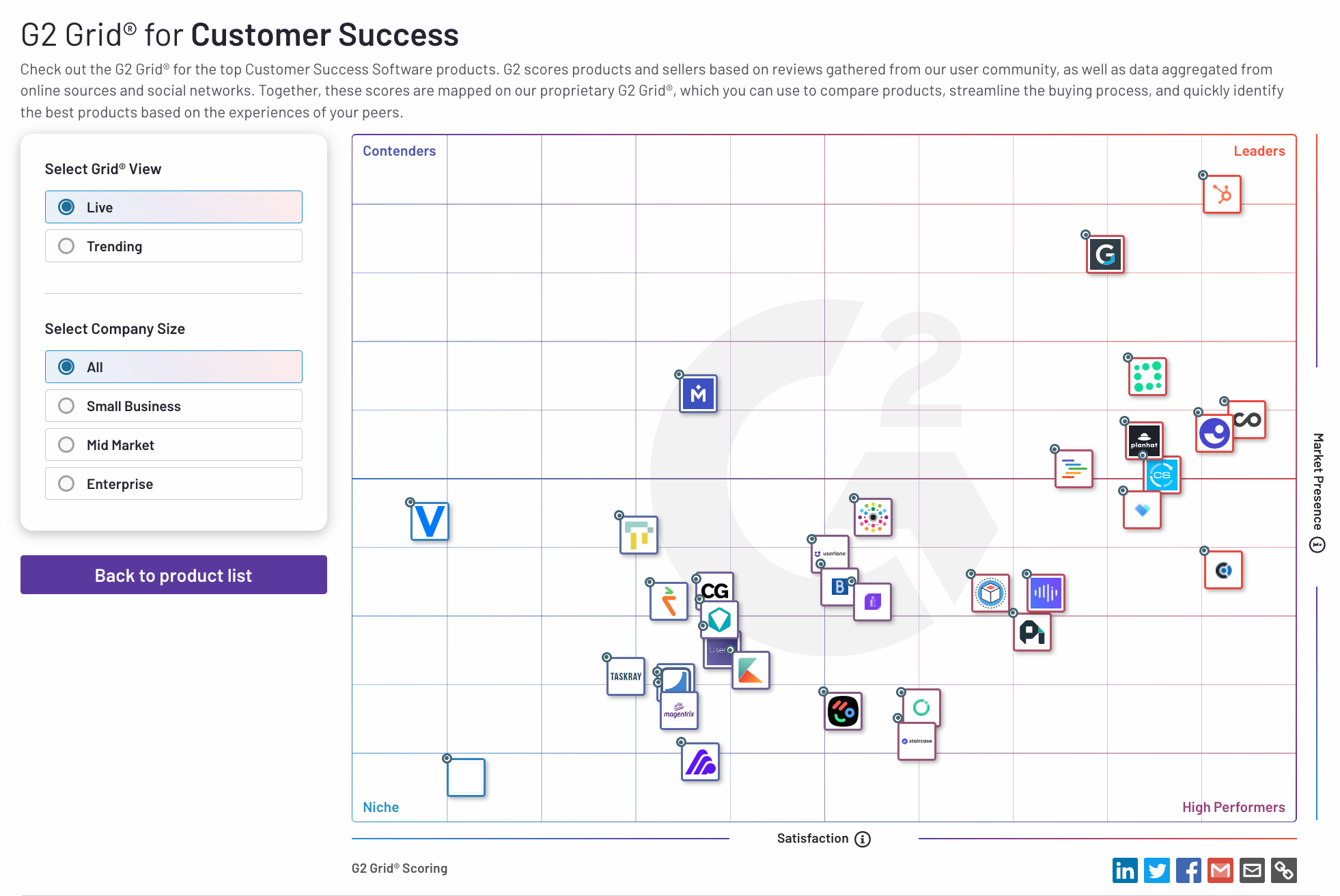 Conclusion
HubSpot's Service Hub platform has evolved a lot and now offers many additional features. These new features have been launched to meet the needs expressed by customer service leaders, which you will find in detail in the State of Service in 2022 report.
Do not hesitate to test the new features or contact us if you wish to access betas. Our team of customer service experts will be happy to assist you in setting up and optimizing your support tools.
Alexandra Radulescu - Marketing & Communication Manager at Markentive